---

If you don't already know Microsoft owns Bing Yahoo and (AOL)…and Microsoft ad center, is now Bing ads.
Bing and Yahoo, accounts for (33%) of all internet search traffic!!
The above statement, simply cannot be ignored!!
Everyone is so focused on getting ranked on Page (1) of Google, that they often overlook Bing and Yahoo exposure.
The first thing I do after I have installed my (All in one SEO pack) plugin, at my WordPress dashboard…
Is to submit my (XML) Sitemap to Google Bing!!
Submitting your (XML) sitemap let's the search engines know that your site exists and provides the mapping of your site.
Don't worry if you don't see immediate results after doing this…
It always seems to take a little more time to get crawled and ranked at Bing and Yahoo…
But it will happen!!
Please see the (video-tutorial) on how to do this here!!
After you've submitted your sitemap to Bing, it's time to promote your site with (bing ads)…
Posting-ads with Bing is Great, because you'll be getting exposure on all three search engines (Bing), (Yahoo) and (AOL), which are all Subsidiaries that Microsoft owns.
The first thing you'll need to do is create an account with (bing-ads), or you can sign in with your Microsoft credentials.
How it works…
Once you have your account set up it's time to actually create your (PPC) campaigns within (bing-ads)…
Or, if you like you can even (import) your existing Google-Adwords campaign's…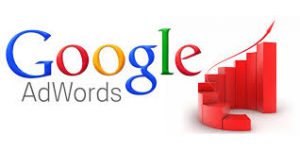 Simply, select the (Import Google-Adwords campaigns) feature…
and presto, you now have all of your (Google-Adwords) campaigns, complete with individual settings at your fingertips!!
It's Free to create a campaign, you'll only get charged when someone clicks on your ad!!
You will create your own ad, select your (keywords) and set your budget for each campaign that you create and that's it!!
Then, Simply track the results of your campaigns and watch your conversions grow and your (site-revenue) increase.
The Great thing here is that you'll be getting exposure on all three search engine platforms, for the price of one!!
Choosing your Campaign Keywords…
When it comes time for me to choose my (PPC) keywords I always try to target (low-competition) keywords…
These keywords are much cheaper…thus maximizing your overall campaign budget!!
I find these keywords at a Fantastic Keyword tool called (Jaaxy)…
Which was created by the owners of Wealthy Affiliate, Kyle & Carson.
You can read my full Wealthy Affiliate Product Review here!!
(Jaaxy) is a very powerful keyword-tool that helps you quickly isolate great keywords, with (state of the art metrics).
So, by leveraging the Power of (bing-ads) in conjunction with (Google-Adwords) and other traffic strategies…
You're sure to see a nice increase in Revenue!!
I hope you've found this short article to be helpful to you, in some way!! Please feel free to leave any comments or feedback you may have in using Bing ads…
Just drop me a note below and I'll get back to shortly…
I'm always here to help!!
I wish all of you the greatest success in your online endeavors!!
As always, Thanks for Reading and have a wonderful day!!
Florence