There are literally…ten's of thousands Make Money Online Scams out there!!
The trick is knowing if the potential make money online product that you're considering purchasing is one of them…
Here are some very imporyant things to look for that will alert you Right away that this product is a Scam and you should look elsewhere…
!! Be Aware !!
1) Does the make money online product that you're considering want a lot of personal information?
2) Does the prospective product take you through endless up-sells?
3) Does your potential product, promote, almost, immediate wealth from the mere use of this product?
4) Does the product up for your consideration require an enormous amount of money to be invested by You, before you begin to see any Success?
5) Is there No Customer Support…phone or live chat…available for this product?
6) is there No clear ownership information…Such as owners Names and Contact info…along with physical address?
7) Does this product ask for your Usernames and/or Passwords to other accounts?
8) Is There No Clear Money Back Guarantee?
9) Do the Testimonials for this product seem Fake?
10) are there annoying (pop-up) ads all over the place?…
These are all Clear Warning Signs that these types of Make Money Online Products are indeed SCAMS, and are only after your hard-earned money…and even possibly, your personal information…in an attempt to steal your identity…
!! Be Smart !!
Be Smart…Do your homework before purchasing any Work From Home or How to Make Money Online Products.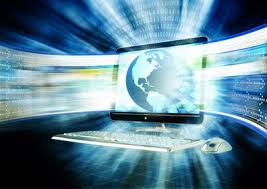 Read thorough Reviews and perform other research on Products worhy of your consideration. 
Also, make sure that You never give out your Personal information or usernames and passwords!!
The more Research you can do the better!! Gather as many Reviews and other information as you can…
Find out what others are saying about this product…does this how to make money online program or system really seem to work for other people…
or does this Specific product leave them feeling like they don't have all of the information that they need to make this product successful for them.
In the end, you will save lots of time and money if you put all of the Work From Home Products through rigorous scrutiny.
I hope you found this post to be helpful, in finding the Right how to make money online for product for you!!
Feel free to leave me a comment below…
If you have a particular product that you would like me to Review or any other questions just ask…I look forward to hearing from you!!
To your success,
Florence