Plugins, Plugins…Plugins…
Which are the Best WordPress Plugins to use??
How do I Install them…and get them to work properly??
These are commonly asked questions, when it comes to the topic of WordPress Plugins.
I prefer to have only the essential Plugins, which enable my Niche Website to run at optimum performance.
People often overlook the fact that, the more Plugins you have…
The LONGER, it will take your site to load!!
In today's, (instant-gratification), world in which we live…this is Not what we want!!
A (slow-loading) website could cause your potential visitor to (click-away)…costing you some very valuable website traffic!!
So, I always try to use a minimum of WordPress Plugins on my Niche Websites.
These are the (7)/WordPress Plugins, I always install:
All In One SEO Pack
Google XML Sitemap
JetPack
WP-Spamshield
Social Plug
Akismet
Amazon Product in a Post Plugin
I have found that these (7) Plugins work well for my Niche Websites…
Now, let's look at them in more detail…
The (All In One SEO Pack), ensures that your site will be Search Engine Optimized, to the Highest of Standards.
The (Google XML Sitemap), is just that, a (Code-map) of your (pages/posts) that comprise your Niche Website. it's Very important to submit this (Sitemap) to the Search Engines, early on, as this will help with (indexing) and (rankings)!!
(Akismet), is a the premiere (anti-spam), Free Plugin, used by millions. Please Note, that you'll have to create a (Free) Akismet account and enter your unique (API) key, before you activate this plugin.
(WP-Spamshield), adds another layer of (anti-spam) protection. (Something of a personal preference here).
(Amazon Product in a Post), allows you to select specific Amazon Products, that you would like to promote, within your Niche Website. (Please Note) that you'll have to create a Free (Amazon's Associate's account), which is Amazon's affiliate network. You'll also have to enter your (product advertising API keys. which are currently Free…and individual (html) Amazon (affiliate-code-blocks), which are product-specific. Just Copy and Paste this. (Don't Freak-Out)!! This is not hard at all…just some simple, copy and paste here.
(Jetpack), is a State-of-the-art WordPress Security Plugin, which ensures your site's security, from all external threats!! Be sure to create a (Strong Password), for your site…which is updated often!!
(Social Plug), ensures that your site will be tied to your social networks seelessley, which is very important in maximizing your overall traffic generation!!
All of the above WordPress Plugins are FREE and will greatly improve your overall site's performance!!
How to Install and Activate your Plugins…
Installing and activating your New WordPress Plugins is Very Easy!!
Simply, go to your WordPress Dashboard and on the left side-bar, click on (Plugins)…
Simply search for your desired Plugin in the Search Bar…
Once the Plugin has been retrieved and selected…click on (Install) and (Activate)…
And that's it!! Your Plugins are now (active!!)
You can now configure your individual (Setting-Preferences), within each (Plugin)!!
To learn more about WordPress Plugin Installation and Activation…(Click-Here)
I Look forward to any feedback you may have regarding this short post, on WordPress Plugins…
Please let me know if there are any specific Plugins that you use, that Don't compromise performance or load times…
I would love to hear from you!!
If you would like to Learn about a Very Powerful Affiliate Marketing Tool, that Takes you by the hand…
And shows you step bystep, how to create your very own Niche Website Marketing business…
The Affiliate Marketing Product, I'm referring to is called, (Wealthy Affiliate) and it is the only, (One-Stop Shop) for affiliate marketing that I use and Recommend!!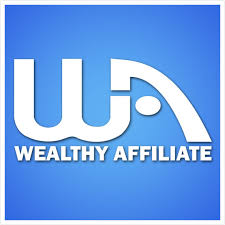 If you want to Make Money Online, then it's imperative, that you know How to build your Successful online business, the Right Way, in the shortest amount of time!!
Wealthy Affiliate has got you covered, from A to Z!!
It's Absolutely FREE to Get Started!!

I hope you found something useful in this post…
I look forward to any comments or feedback…
Just drop a note below and I'll get back to you right away!!
Thanks for visiting…
Have a wonderful day!!
Florence