Hello, and welcome to part (2) of How to Build a Successful Niche Website!!
(Beginner's Course)
In part (1), We selected our Niche, determined who are audience is and what their needs are.
We also researched what possible affiliate products existed for that Niche…
We developed our framework around a specific theme and chose a direction that we would like to go with our site.
We created (pages/posts) filled with relevant content as it relates to our Niche.
We are now ready to talk about creating some Solid Product Reviews.
Affiliate Product Reviews

Product Reviews, are a great way to inform your visitors all of the aspects of a particular product…both, the Good and the Bad!!
Product Reviews are also where you will take the opportunity to place your (affiliate-link), that will re-direct your visitor to the actual affiliate product which you are reviewing.
If they purchase that product through your (affiliate I.d.), you'll earn a commission.
I always like to add my (affiliate-links), somewhere near the bottom of my review.
I will try and cover as many product features as possible, within my reviews…while using a (template) format for all of the Product Reviews, which I create.
If I'm writing, a rather negative review of a particular product…I may still include my affiliate link, to that particular product anyway.
Some people are determined to purchase a particular product, regardless of the Review (Verdict)…I would rather earn a commission for those sales, than not !!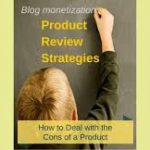 Negative Reviews , are also a great way to send people off to a Product Review that you highly recommend.
Notice, I didn't say to "link them directly to the affiliate product", itself…but rather to a Review that you've created for that product…
Keeping the search engines in mind!!
The search engines like this form of interlinking between (pages/posts) on your site…and they frown upon having affiliate links plastered on every (page/post) of your site.
This strategy works…equally well, with Positive-Reviews.
I usually include (3-5) affiliate links (to the related product), per Review…which is approximately, (1000) words.
Remember to do this in a conversational way. Don't be too pushy!! If the product is as good as you say it is…then the product will speak for itself,
Provided, you've done a (Thorough Review) of the item.
Now, I'd like to take a moment and mention the importance of integrating (Relevant-Imagery), within your content.
The Search Engines, look for this!!
We are visual creatures…we like to see relevant-imagery when scanning a document.
This breaks up all of the (textual-content) you are providing your audience into smaller, more manageable sections.
The last thing people want to do is sit down and (plow-through) your (1,500) word post on how great the (Super-Blender-3000) is…
Break up your textual content by using relevant imagery!!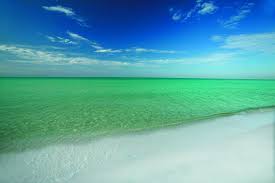 You can find images from several Free resources on the web, just perform your (desired search + free images) and you'll have several to choose from.
Remember, you'll need express written consent whenever, you wish to use Copy written Images!!
You can also use a (paid imagery) service for this…there's a ton of them on the web!!
You can also (link your images) to other Reviews (Posts/Pages) on your site, or you can add a direct affiliate link to the desired image.
Now, I'be come to the point, at which. I would like to select which affiliate product review I like best…and integrate a promotion within that Review…
I tend to integrate these offers throughout, the entire review…
Beginning with a Relevant Image of that Affiliate Product…I actually link that image to the product, itself.
This is done at your (WordPress-Dashboard)…
Once you're logged in simply, click on (posts), click on (Add New), then in your text formatting box Click (enter), your cursor will be flashing, next click on (Add Media), select the image which you've chosen…
You then enter some meta data on the image, itself…such as Title, Caption, description…select image size and your all done.
Now go to that image click on it, then select the (linking-chain) icon at the top of your tools menu.
Place the affiliate link (URL) that you would like the visitor to be re-directed to…click on (UPDATE) post…and that's it, you now have a relevant image in place, usually within the first full of page.
Remember, you want to capture your visitors attention and nothing does that like Relevant Imagery.
Then typically, put my affiliate link in additional areas of my conversational content.
I may have a call to action, like…
Click Here to Learn More…
Remember to be strategic and conversational, when placing your affiliate links.
Incase, you don't know how to make a portion of your textual content have an affiliate link attached to it…
Simply, highlight the selected text…then just like with the example of creating a link within a image…
You click on the (linking-chain) icon, a link-field will appear, then simply copy and paste you affiliate I.d. in that field…
And that's it…you now have created a (textual-link), which re-directs the visitor to the affiliate offer of your choice…
If they buy that product…YOU GET PAID!!
Take a second to congratulate yourself, here…
You've just gotten to the point at which you can begin to generate revenue, from your selected affiliate marketing product…
Through your strategic affiliate marketing promotion, within Your Product Review.
Now you can drive (Free) and (Paid) traffic to that particular (Review Post).
More on how to do this in upcoming posts!!
Supporting (Posts)…
I always create at least (3) supporting posts, per (Affiliate-Product-Promotion)…I then link my visitor to the actual Product Review…and attempt to convert the visitor.
And that's pretty much it!!
That's the fundamental way I create all of my affiliate Niche Websites.
I simply (Rinse-and-Repeat) this process over and over, for several Niche-Specific Websites
I hope you begin to see the sheer potential of this Niche Marketing Website strategy.
Within a relatively, shirt period of time, you could have (5) or (6) affiliate marketing Niche Websites up and running…
Each Website could be earning you ($1000) per month, every month…
Wow!! That's ($6000) per month…Every Month !!
Which is what a very realistic goal for anyone, with a little Free time on their hands…
It's really quite amazing…when you think about how much money you can make, by committing yourself to just a couple of hours a day of developing quality content for your site!!
If you're feeling overwhelmed, take a break, go for a walk…do some light exercise and then come back to your work.
Remember, that this is your Affiliate Marketing Niche Website Business…you're your own Boss!!
Just Know, that all of the (hard-work) that you're putting in know, is going to payoff (Big-Time)…in just a couple of short months!!
The time at which your site begins to see some serious rankings from the search engines…and you begin to see the (Affiliate Commissions)…rolling into your PayPal acct.!!
Well, I truly hope that you've enjoyed this (2) part Mini-Course on How To Successfully Build A Niche Website!!
If you would like further information, on how to generate thousands of dollars per month from your very own Niche Website Marketing Bussiness…
Please feel free to leave any feedback or questions, you may have below…
And Remember…I'm always here to help!!
To your success,
Florence
Please