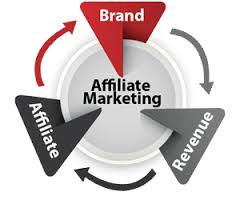 I Know this seems like a very basic concept…
But, you'd be surprised, at just how many people have never heard of Affiliate Marketing, or Simply don't know how it works!!
I get people, all the time, asking me just What is Affiliate Marketing?? How Does it Work??
They want to know how, they can be their own boss and earn money online each and every month!!
So, here it goes…
I'm about to show you just how easy the Affiliate Marketing Process is to master…
So you can start applying the principles that are discussed here and begin to build your own internet marketing business.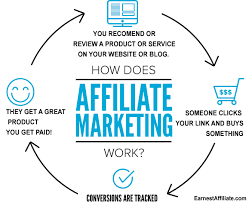 Affiliate Marketing, is a very Simple Concept to understand…
First, you sign up with an Affiliate Network…
Let's use (Amazon) as an example.
You simply go to Amazon Associates, which is (Amazon's-affiliate network), sign-up for a (Free account). You'll be given your very own unique user I.d.
Once you've signed-up, simply browse (Amazon products) and choose some relevant products that you would like to promote on your (Niche Website)…
Don't Worry, if you don't have your own Niche Website in place yet…we'll get to that shortly.
It's Very Easy to get up and running, with your very own Niche Website Business!!
I'll be showing you everything you need to know…to set up your very own Niche Website!!
Once you have some Amazon products in mind, that you'd like to promote on your site, you simply copy and paste some (html) code to your website…
Don't Freak Out!!
You don't have to know (html) code, to learn how to develop a Successful Niche Website Business!!
This code creates the link that will becomes your unique (affiliate I.d.), which is tracked through the Amazon Associates system.
When someone clicks on that link…and purchases something, you'll Earn a (commission) for that sale, in the form of cold-hard cash!!
And that's Affiliate Marketing in a nutshell…
It's really that easy…
Simply, promoting other people's goods and services on your website…when someone clicks on your unique affiliate link…You get Paid!!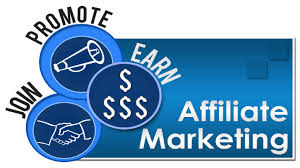 Let's take another example…
We'll use (Clickbank),this time, as our affiliate network, that we'll be using.
(Clickbank) is a very popular digital, downloadable product vendor.
Just like before, you'll have to sign-up, for a Free (Clickbank) account…
Browse the Clickbank marketplace and select a product(s), that you wish to promote on your site…
You'll be given your unique (hoplink), which is your Clickbank affiliate I.d. associated with that particular product.
You then promote that Clickbank (affiliate-link) on your website, usually in the form of a (Product-Review) on your WordPress Niche Website.
When someone clicks on that link and purchases that product, you'll earn a commission, usually between (50%) and (75%) of the items total purchase-price.
I like Clickbank, because you can usually find some very good (re-curring) commission products to promote there…
Which means that you'll be getting Clickbank Commission checks in the mail each and every month, for as long as the purchaser stays enrolled in the product program.
They have a number of very good items to promote…and I've always received my commission check, like clockwork!!
At this point I want to tell you about a very good website that you can use for Clickbank Product Research…
It's called, (cbengine.com) 
At (CBEngine) you can find a lot of helpful metrics regarding any particular Clickbank Product that you might be interested in…
There's a specific metric I look at called, (Gravity). This metric indicates the overall health of a particular Clickbank product.
The higher the number, the healthier and, the more popular the product is.
I try to look for Clickbank Products that have above (20) gravity, but less than (100), to promote.
There are several more (affiliate-networks) out there that you can register with…
Like (Commission Junction) or (CJ) and (Linkshare), which is now (Rakuten-Marketing).
They all have affiliate-products that you can promote, in your respective (Niche).
However, some affiliate-networks, like (CJ), require you to have a Website in place and undergo an application process before they'll let you promote their products.
The application process, itself, is very easy to deal with…
Just fill out the simple application form and try to come across as an advertiser who knows what they're doing, when it comes to promoting affiliate products…
Be sure to include your website URL.
They'll call you within a day or two, just to get a feel for how you'll be promoting their products on your Niche Website.
Simply, tell them "that you'll be driving traffic to (affiliate-promotional-Product-Review Pages) on your site…
And that you'll be driving that traffic via (paid-advertising) campaigns, (PPC) and (Solo-ads)…
And that's it…
You'll be approved!!
eBay, is another good affiliate network to promote!!

There are literally thousands of affiliate networks you can join and tens of thousands affiliate products that you can promote, through product review articles on your Niche Website.
Anyone who applies themselves to learning how to leverage all of these affiliate networks in their favor, will be Generating a Healthy Monthly Income…
Which is Residual Income…
Meaning, that this income has the potential to grow exponentially in relation to the amount of (quality-promotional-content), that you develop within your Niche Site!!
We'll by now I think you get the idea of what affiliate marketing is and how it works…
How to Develop a Successful Niche Website Business!!
Now for the Fun stuff!!
I would like to introduce you to an amazing Affiliate Marketing Platform that I use everyday in my own Niche Website Business!!
It's called Wealthy Affiliate…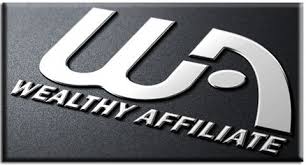 And it is the Only Affiliate Marketing System I Recommend!!
Wealthy Affiliate was created by my friends (Carson & Kyle)…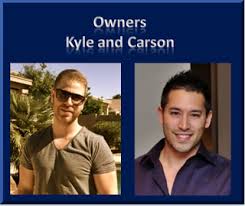 Two very genuine and honest people who have developed a Very Powerful Affiliate Marketing Platform.
What sets Wealthy Affiliate apart, from all of the other Make Money online systems out there…is the outstanding Training that's available, once you sign up!!
That and the Simple Fact, that you'll actually Make Money with this system!!
The State of the art Video Training, provided at (WA) is designed to take you by the hand and show you how to build successful Niche Websites that will be earning you money each and every month!!

They leave nothing out!!
There a complete (Online Entrepreneur-Certification Course), you'll be given access to for FREE!!
And a (7) part Affiliate Bootcamp Course that will show you how you can be earning money online, in NO Time!!
(WA) show you the entire process of how to Build a Successful Niche Website!!
Wealthy Affiliate is great for seasoned-veterans, as well…
You can select any area of the affiliate marketing training at (WA)…
From, "Choosing the Right Niche"…to "How to promote your New site with paid traffic strategies".
You can even purchase and host your very own domains at Wealthy Affiliate.
They do all of the (techie-stuff) behind the scenes, for you…keeping your Niche Website running seamlessly, with (100%) Google indexing.
You'll also receive top-notch (24/7), (365) customer service at Wealthy Affiliate…
Get stuck somewhere, while trying to develop your New Niche Site…
Just ask the unique (user-based) community for help and someone will get back to you right-away!!
You can also submit a support-ticket anytime and be re-directed to specific training that covers your chosen topic.
So how much will all of this cost you??
Nothing!!
It's absolutely (Free) to sign-up with and test drive for (30) days…
If you like what you see at Wealthy Affiliate, simply upgrade your account to (Premium Member) status…for ($47) per month…
And you'll be given access to the Full Members Training area, which has hundreds of hours of (Video-Training), on everything (affiliate marketing), in step by step format.
You'll also be given the ability to start building-out, (2) absolutely Free, Niche Websites…
So, you'll be earning, while your learning!!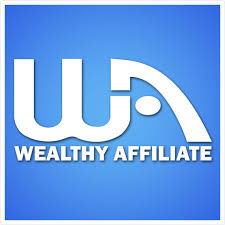 ($47) per month and that's it!!
No annoying Upsells!!
So what do you have lose?? It's Free…to get started!!
You can keep struggling to make money online…
Or you can sign-up today with wealthy affiliate and really start earning money online, Today!!
If you'd like to learn more about Wealthy Affiliate…Click Here!!
I hope you found something useful in this article on What is Affiliate Marketing and How Does it Work.
I greatly appreciate and look forward to any feedback, you may have!! Just drop a Note in the Comment section below and I'll get back to you right-away!!
And please Remember, I'm always here to help!!
If you get stuck somewhere along the way, in building out your affiliate site…
Just drop me a note below, regarding what you're specifically having trouble with and I'll get back to you right away!!
Thank for reading and have a wonderful day!!
Florence